~ From Triumphs to Tears, the album chronicles Panther's personal voyage ~
Renowned MTV Hustle 2.0 artist is ready to embark the listeners on a mesmerizing musical journey, as the talented artist Panther releases his latest album "Kasam Paida Karne Wale Ki". Comprising seven soul-stirring tracks, the album promises to be a rollercoaster of emotions, showcasing Panther's unparalleled versatility as an artist. The tracks seamlessly blend hip hop elements that delves into Panther's life chronicles, capturing the essence of his experiences and emotions through every note.
The album Kasam Paida Karne Wale Ki is a testament to Panther's ability to connect with the listeners on a deeper level. It is a musical narrative that traverses Panther's path, from conquering life's challenges with unwavering confidence to infusing playful banter into the groove of "Saiyyan Ji". The album further takes the listeners on a journey of heartbreak, soulful love and reflection on origins, through the track "Jaani". The title track "Kasam Paida Karne Wale Ki", is a testament to Panther's dedication, encapsulating his journey in a crescendo of emotions that will leave the audience spellbound. Each song of the album, "Pehle Din Se, Bohot Aagey" (Extended Version) and "Dard-E-Dil", encapsulates a distinct emotion, weaving together the tapestry of Panther's experiences into a whirlwind of melodies.
Panther has teamed up with talented individuals who have contributed their expertise to create a symphony of emotions. Collaborating with renowned artists like AKASA, Nikhil Swapnil, Ankee and Audiocracker, Panther's has poured his heart into the lyrics and composition, forging an undeniable connection with listeners.
Speaking about his album, Panther shared, "This album is special to me as it is not just a collection of songs, but a mirror to my soul. It is my intimate journey and a celebration of the emotions that I am sharing with the world. Each song of Kasam Paida Karne Wale Ki is a chapter of my life, and I am thrilled to share these moments with the listeners. I hope it resonates with my fans as much as it means to me."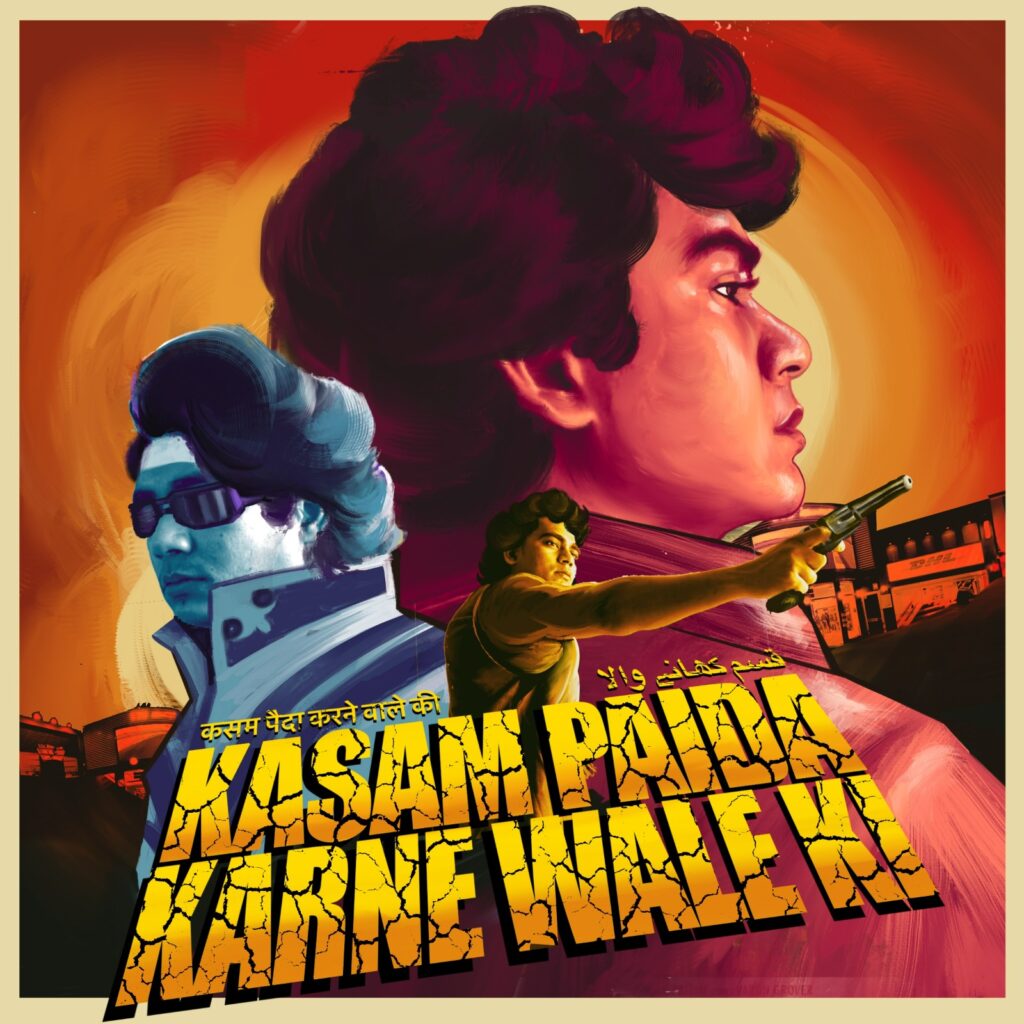 With a rich blend of soulful melodies, heartfelt lyrics and Panther's distinct voice with every track presenting a different facet of Panther's artistry, Kasam Paida Karne Wale Ki is truly a unique and captivating musical experience that will leave an indelible mark. So be prepared to embark on this unforgettable journey through emotions, memories and musical brilliance with Kasam Paida Karne Wale Ki, that you can listen here –