Renowned music composer, rock sensation and National Award winning music maestro Rockstar DSP recently unveiled an electrifying promotional video for his upcoming London tour, sending waves of excitement through his fan base. The maestro, known for his chart-topping hits and dynamic stage presence, has left no stone unturned in creating a promotional masterpiece that perfectly encapsulates the energy and charisma he brings to his live performances. The musical genius took to his social media account, captioning the promotional video:
"The promo you have been waiting for
! Rockstar DSP is about to sprinkle his musical magic right here in our city. First up, we've got those soulful Telugu beats on the January 13th, followed by electrifying Tamil rhythms on the January 14th.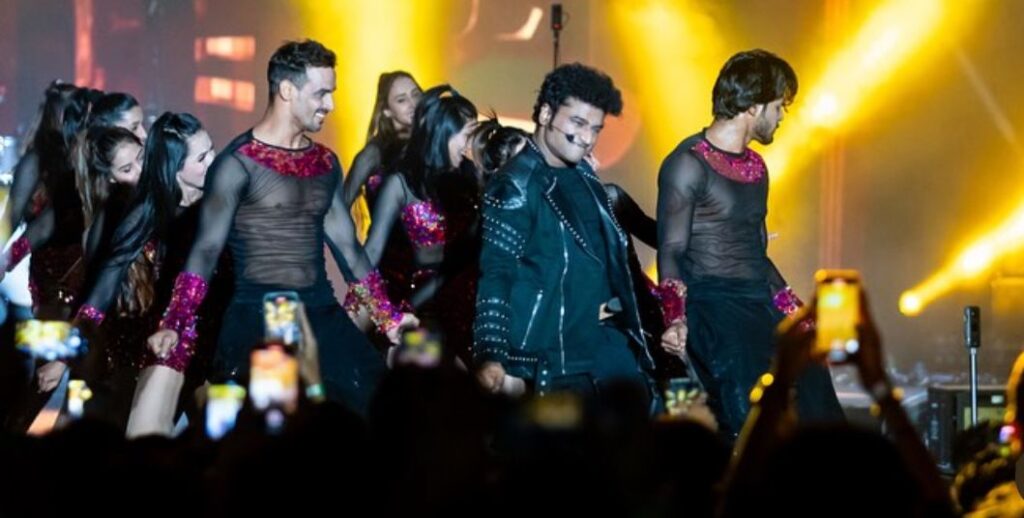 London is ready for a double treat!
One City
Two Unmissable Concerts
#DSPOontavaTourUK (Telugu) – 13th JAN 2024
#DSPOoSolriyaTourUK (Tamil) – 14th JAN 2024
Block your calendars, and join us for a musical spectacle
Links in Bio! Get your tickets now
"
https://www.instagram.com/reel/CzyOnq8tf8_/?igshid=NjZiM2M3MzIxNA==
In the exciting London Tour Promo, Rockstar DSP gives fans a sneak peek at the upcoming musical extravaganza. The video not only highlights Rockstar DSP's musical talent but also hints at how amazing the upcoming tour will be. The promotional video has got fans excited about Rockstar's magical performances in London. With his first London two-day concert tour happening on January 13th and 14th, 2024, fans can't wait for the musical spectacle that's coming their way.
Highlights:
*Rockstar DSP Electrifies Fans With London Tour Promo Unveiling!*
*Rockstar DSP Reveals London Tour Promo, Fans On The Edge!*