Famous poet, lyricist and CBFC Chief Prasoon Joshi released 'Do Palkon Ki Chhavn Main', a book written by noted academician Dr Hema Joshi.
Based on a fictionalised account of Dr Hema Joshi's own life, the author combines her literary flair with her love for two Indian cities, Almora where she born and Prayagraj where she spent her later years. Set in the backdrop of a love story, the book is about Dr Joshi's inner conflict with the two worlds that she lived in—one a romantic idyllic setting in which she grew up, the other her struggles that build resilience and character.
Speaking at the book launch, chief guest Prasoon Joshi said, "As soon as you start reading the book, you find yourself immersed in the world of Dr Joshi. The writing has a lot of flair which makes the book gripping as you delve deeper into its pages. The book also encapsulates the culture and the way of life in our hill towns such as Almora."
Talking about the book, the author Dr Hema Joshi said that it took her ten years to write the book.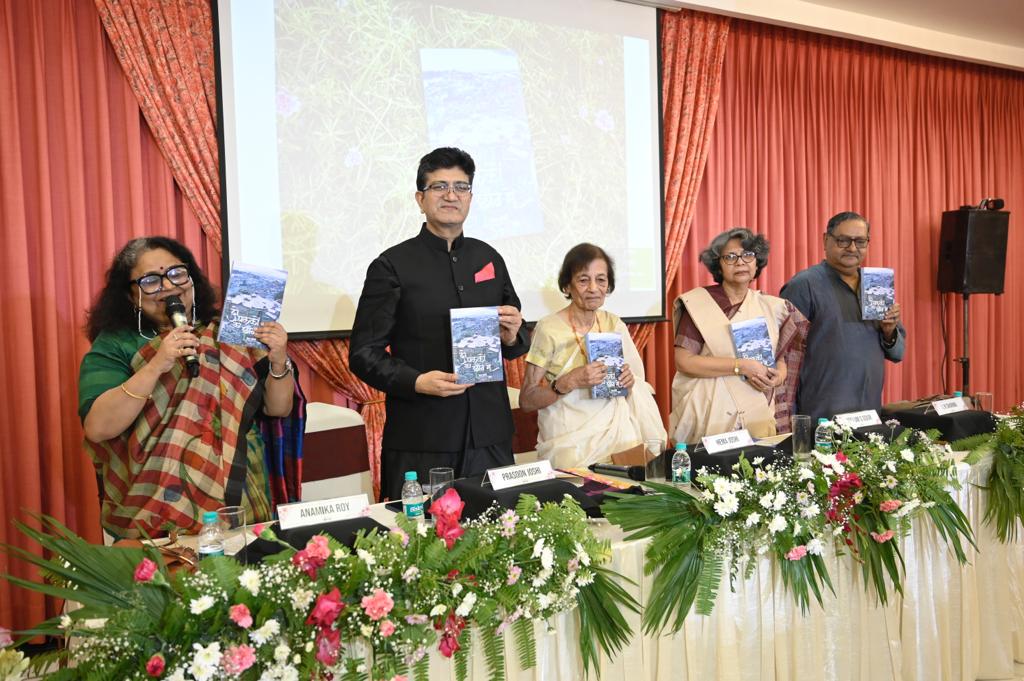 "The inspiration to write this book came from within. It is about my love for two Indian cities, Almora where I was born and spent my initial years and Prayagraj where I live now. The book, set in the background of a love story, is about my inner conflict with the two worlds that I lived in."
Dr Hema Joshi originally hails from the Kumaon region of Uttarakhand. She came to Allahabad University for higher education, where she became the first woman in the English department to get a DPhil. She taught at the same university for over 36 years and is still active in the academic circles.
"This book should have come out a lot earlier. But Dr Hema Joshi's personality is such that she lives for others and those who live for others, take a lot of time to bring out their writing. Her writing is such that one must take out time to read it. Though Dr Joshi has been a professor of English, but she's chosen to explore Hindi as a medium of this book. We look forward to reading more of her writings," Prasoon Joshi added.
Highlights: The book 'Do Palkon Ki Chhavn Main' is written by Dr Hema Joshi, former professor of English Literature, University of Allahabad.